To open the preferences window click the temperature in the status bar and select "Preferences" from the menu.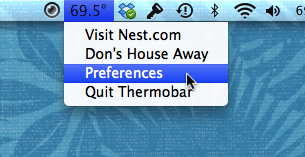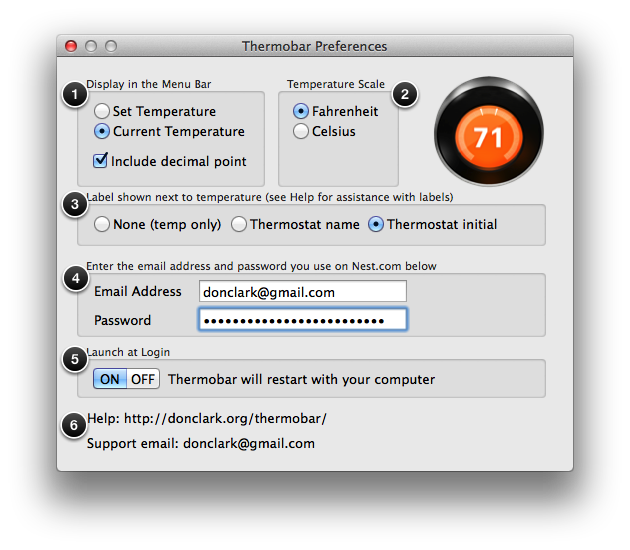 Preferences

Preferences control what is shown in Thermobar. To view the Preferences window click the temperature in your toolbar to show the menu. Then click the
Preferences
menu item.
1 -
Display in the Menu Bar.
Select 'Set Temperature' to display the temperature that your Nest thermostat is set to. Select 'Current Temperature' to display the current temperature as read by your Nest thermostat.
2 -
Temperature Scale.
Select Fahrenheit or Celsius to set the temperature scale used.
3 -
Label.
Select the label that you want shown next to the temperature. Be sure to
label your Nest thermostat
with the name that you want to appear here.
4 -
Email Address and Password
. Enter the email address and password you use at Nest.com here.
5 -
Launch at Login.
Clicking On will allow Thermobar to restart with your computer.
6 -
Support email
. Email support questions to
[email protected]
.