In order to display the name or initial next to the temperature you'll need to label your thermostat at Nest.com. It's quick and easy to do.
Click the temperature in the status bar and select "Visit Nest.com" from the drop down menu.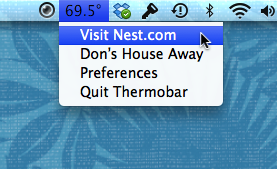 Click the thermostat to select it.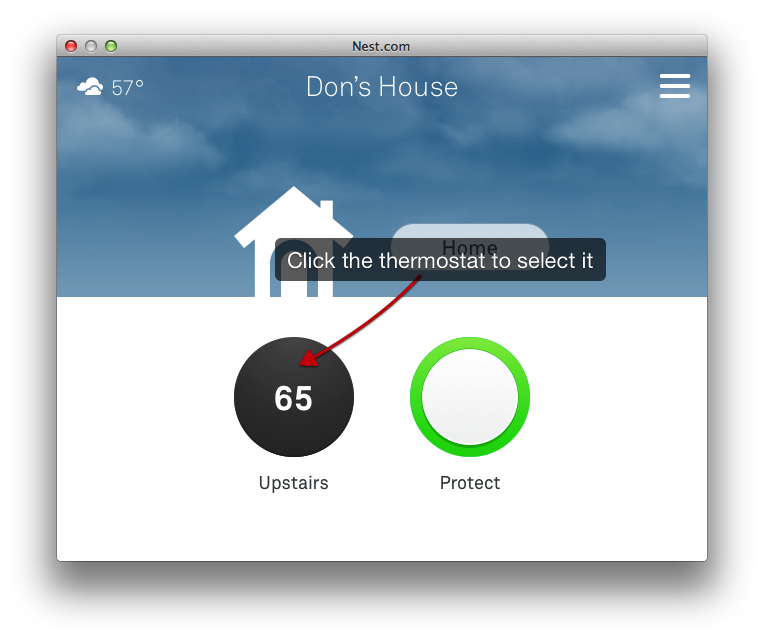 Click the button in the upper right hand side of the window.
Click "Thermostat Settings".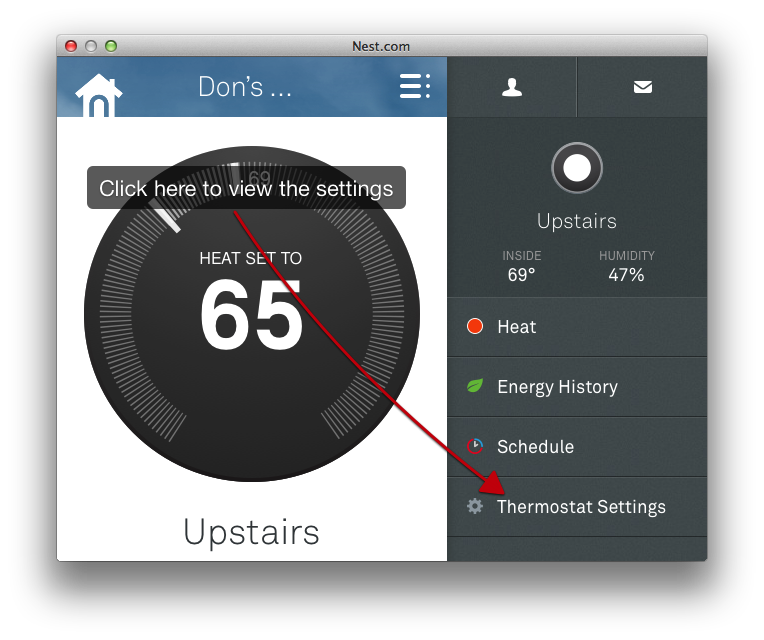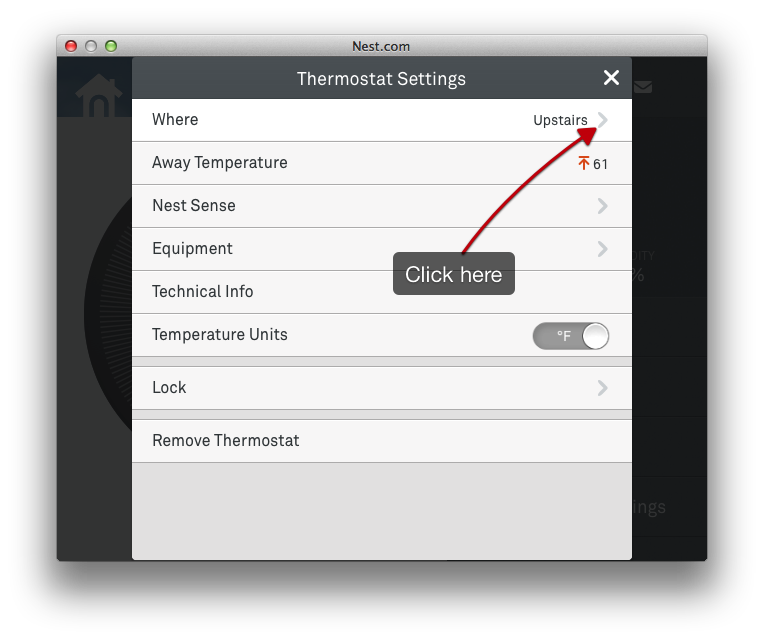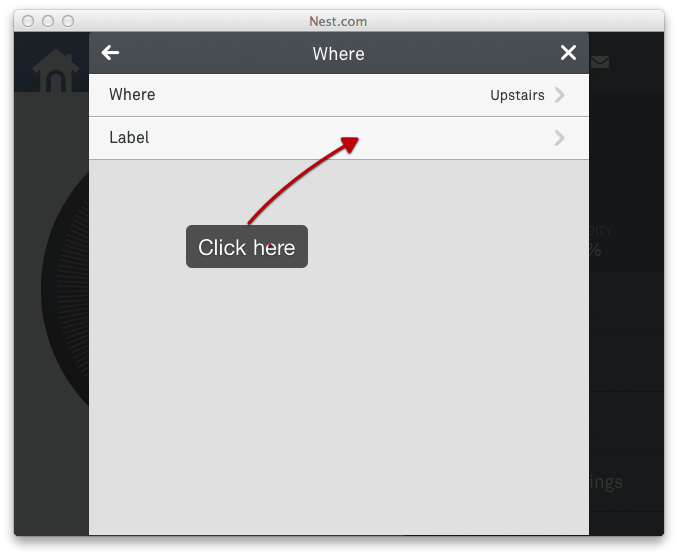 Enter the text for the thermostat label where shown.